*original post was published 13th February 2018.
I'm writing articles for a 3D Artist Magazine for a while now. Usually, I was working with Solidangle Arnold as my main render engine (it still is), but on this occasion I got an opportunity to play with a Vray 3.6 for Maya. 3D Artist Magazine and Chaos Group were kind enough to provide a licence for the latest V-Ray release. So, here is the screenshot of the article: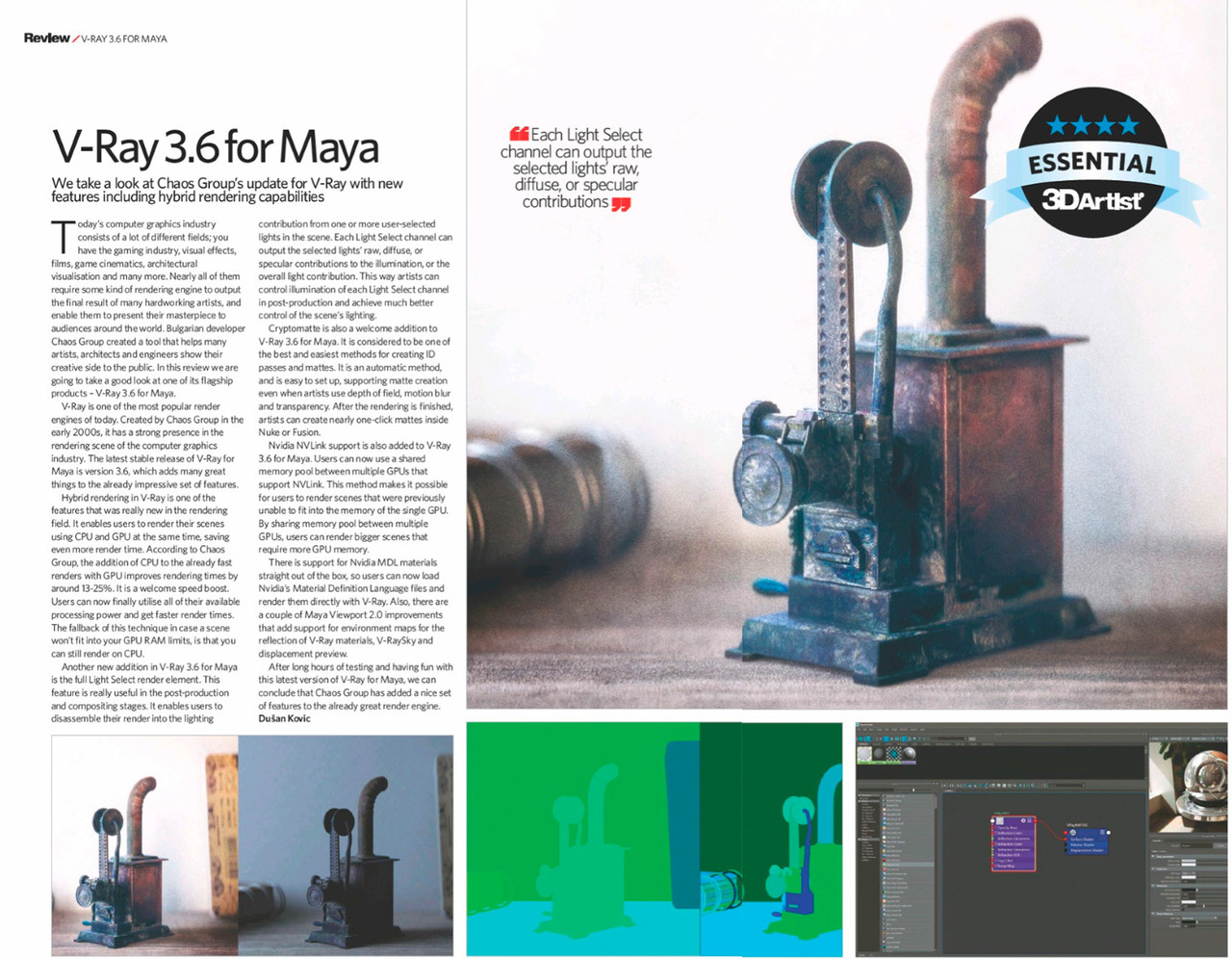 You can also find artwork "Shaprener" in my portfolio.